Consortia, All Inclusive Tour, Wholesaler, Transient, Corporate, Package, Promotion - who doesn't know them, the market segments in the hotel industry? But are they still up-to-date and meaningful? What happens when bookings are not made directly through the hotel? Can the hotel really and actually know exactly which market segment is the right one for the arriving guest? Or what happens if the guest comes for different reasons for example, mixes business with pleasure ("bleisure")?
Market segments are actually needed to address target groups more directly through marketing measures. Although customers are limited by market segments in a certain way, market segments (used correctly!) remain very technical and without emotions. In addition, for many, if not most bookings, hotels cannot know exactly the reason for the guest's visit. But is there a better way?
Let's start with a definition:
"Customer-centric pricing requires the simultaneous and continuous evaluation of product attributes, customer perceptions, and the circumstances of time and place through observation and evaluation of customer actions."
In fact, a Deloitte study showed that companies that are customer-centric are 60% more profitable than those that are not. That's good news, because once customers become the focus of action, profitability is a big step closer.
A majority of companies think they are customer-centric, yet a research by Hubspot shows that 42% of companies do not survey their customers or solicit feedback.
It would therefore have a positive impact on the business if hotels were to work in a more customer-oriented way. To do this, they would have to know their guests even better in order to find out the reason for their stay. But how can you define your target group more precisely than with the old familiar but perhaps no longer completely proven market segments?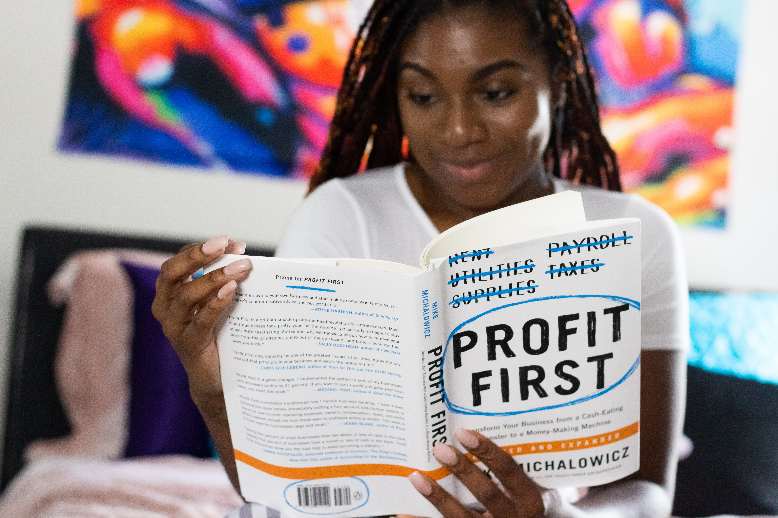 "Personas (lat. mask) are user models that characterize persons of a target group in their features. "
In this context, persona means a typical customer who represents a (specific) customer segment of the respective company. The smaller and more homogeneous the customer segments are formed, the more appropriately they can subsequently be addressed.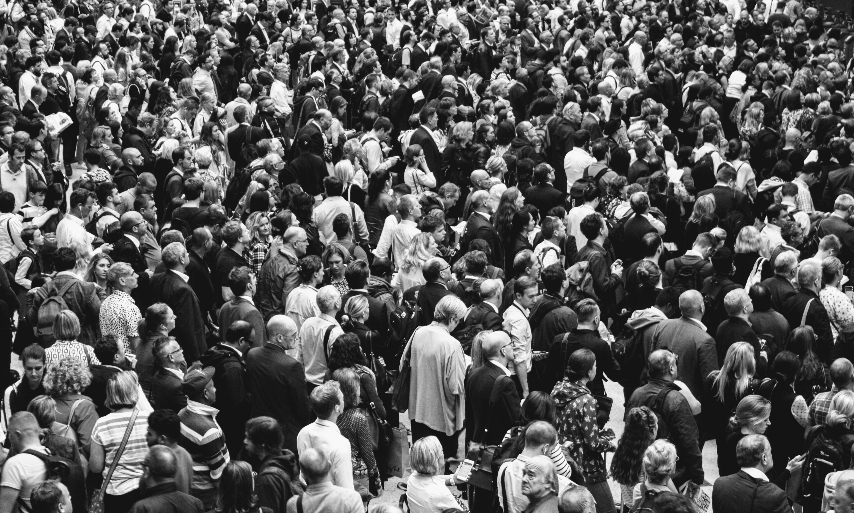 "Personas are imaginary personalities that are representative of a specific target group. In online marketing, they help to better understand the user of a website or the customer of an online store."
For example, because of their detailed description, these personas can help a development team to put themselves in the shoes of potential users and maintain that perspective throughout the whole design process. Personas are given a name, a face, a function, a career and a personal life. They have goals and specific behaviors, preferences and expectations.
In order for personas to have their positive effect and for marketing to work, they must be developed in as much detail as possible. To do this, a comprehensive definition of the target group(s) must first precede empirical data.
This is where digitization and automation come in handy. Data is essential here. Because without the help of systems, a thorough definition of personas is almost impossible, as a lot of data needs to be evaluated. Personalization is not about addressing guests by name, but about offering them content that is relevant to them.
Among other things, the following data is important for creating personas:
Demographic data
Geolocation
Marital status
Education level
Profession/career level
Level of income
Analysis of sales cycles
Trends from previous bookings
Tends from past hotel spend
Online shopping behavior on the website
Hobbies, interests
In which industry is the customer active
Position in the company
What goals do the customers have
What solution to their problem do the customers see in the product
After the above definition, all details about the personas are written down in the form of a continuous text. Each persona is given a realistic name, a photo and is provided with demographic data. In addition, the persona's hobbies, what he or she likes to do, and what he or she does for a living are recorded.
Then comes the most important part of creating the personas: For each target group, it must be recorded which goals they are pursuing with the product, which wishes, expectations and needs they have that are to be fulfilled by the product.
This precise definition of personas is a further development of classic market segmentation and offers a structured approach to creating a persona.
At the moment, the focus is often still on product and price - not the customer. It should be noted that pricing itself requires as much strategy as the product. The right product at the wrong price is no longer the right product.
One example where price was the focus was the "Geiz ist Geil" strategy of Mediamarkt. In a price-oriented strategy, the price is the main purchase argument from the customer's point of view. All marketing measures emphasize its importance.
A clear example of strategies in which the product is the focus is the iPhone. This is because product-oriented companies stand out from the competition by offering special products. The product is the selling point.
The problem with both of the above approaches is that both prices and products are imitable or interchangeable. Companies that act in a customer-oriented manner hardly have these problems. If you manage to generate a truly exceptional consumer experience, you differentiate yourself from the customer's point of view in a completely different and much more profound way. If customers are addressed individually and if the service is aimed directly at them, this is an experience that stands out from the competition and pays directly into the company's success.
Hilton, for example, switched to a customer-centric pricing model in 2018. The Best Available Rate was eliminated, giving guests more choices. Guests paying more were able to have much more flexibility in their stay. However, price-sensitive customers were also targeted by offering savings opportunities when booking. The model targeted guests who were looking for later departure times, more flexible cancellation periods and more.
Adidas offers a running shoe made by a 3D printer. These shoes satisfy the basic need of runners: the end of stress pain. Adidas obtained the data for this from the "Runtastic" app. Matching content was created for this, such as recipes, training plans, running competitions, etc., and to stimulate discussion in the "community" about the quality of the 3D customized shoes. But the customized shoes don't just solve a customer problem (and anyone who has ever run a marathon with a blister or knee problems knows how big that problem can be). The new shoes also generate conversation in the community and are therefore ideally suited as an impulse generator. So engagement is guaranteed - and in your own community.
There are numerous other examples of customer-centric actions such as individualization in the online store, own children's books with corresponding children's photos, individually configurable chocolates, personalized Chucks, individually printable soap, Coca Cola or Nutella with names, etc.
Individualized products are right up there with the topic of customer centricity.
First of all, market research and (as described above) digitization must be used to find out exactly what the customer really wants. Here, of course, it is not enough to make a one-time effort, because customer wants and needs must be reassessed on a regular basis. After all, do assumptions made at one point in time still apply after a month, a year or a decade? So the guest, not the product and not the price, must be at the beginning of the value chain.
Hotels must have a multichannel strategy, which means that the guest must be able to reach the company via all channels at all times. Here, technologies (e.g. chatbots) help to positively shape the "customer journey/experience".
Big Data helps to create "buyer personas" and to identify needs and desires; for this, it is imperative to have a certain degree of digitization, since a manual evaluation would be very complex and very time-consuming.
Hotels should focus on customer empowerment: the customer is an influencer! Here, for example, it is important to have all the data from the social media available promptly, to be able to evaluate and react, or to be able to use it for one's own marketing ("user-generated content"). This can only happen if the content provided by the hotel is relevant for the customer. Digitization also helps here with regular evaluations of the hotel's own content.
Customer loyalty programs play a particularly important role, as participation in such programs provides further important data about guests, and also offers products that are perfectly tailored to the customer. The focus in all areas must therefore serve customer loyalty, not sales, and must also be lived at all so-called "touch points" that the guest has before, during and after their stay in the hotel.
Individualized products play a major role in Customer Centricity. This starts with individual booking suggestions for the guest, notices of shortages ("3 rooms still available at this price"), offers for discounted additional nights or for free additional services, stocking the minibar with drinks and snacks preferred by the guest, offering menus tailored to the guest's dietary habits, etc. Ideally, hotels should have systems that can collect all this information about the guest and process it logically.
So why should the customer be the focus? Figures show that companies that actually put the customer at the center of everything they do still have a competitive advantage that ultimately leads to increased sales. Customer focus sets companies apart from the competition because it is difficult to imitate. Customers also become loyal supporters when their needs are actually the focus. This reduces the investment in new acquisition. In addition, customers will experience actual added value for themselves and thus be willing to accept higher prices. Thus, customer satisfaction and reputation (especially online) will increase, which in turn will lead to more visibility and more sales. Above all, there is a clear view of the data and fast, uncomplicated evaluations of the information about customers. Because,
"Whoever masters the art of data evaluation has already won."