About Us
Hi there! 👋
Welcome to Hotellistat, a dynamic team of developers, salespeople, and account managers based in Munich, Germany. Our focus is on developing the next generation of hotel revenue management software, and we're seeking like-minded individuals who share our passion for cutting-edge technology and innovation.
Hotellistat is a bootstrapped company led by our founders, Philip, Tobias, and Sina. This means that we are self-directed and have the freedom to chart our own course.
We have a wide range of exciting career opportunities available for software engineers, salespeople, marketers, and more as we continue to expand and scale our business. Our company culture is built on a flat hierarchy, with an agile working environment that allows for quick decision-making and plenty of creative freedom.
At Hotellistat, we are dedicated to building a team of excellence where every member is an expert in their respective field. We believe that a diverse and talented team is crucial to creating innovative and top-quality products. That's why we're committed to attracting and retaining the best talent and fostering a collaborative work environment where everyone can thrive and contribute their unique expertise. If you're seeking an opportunity to work alongside some of the industry's most talented professionals, then Hotellistat is the place for you!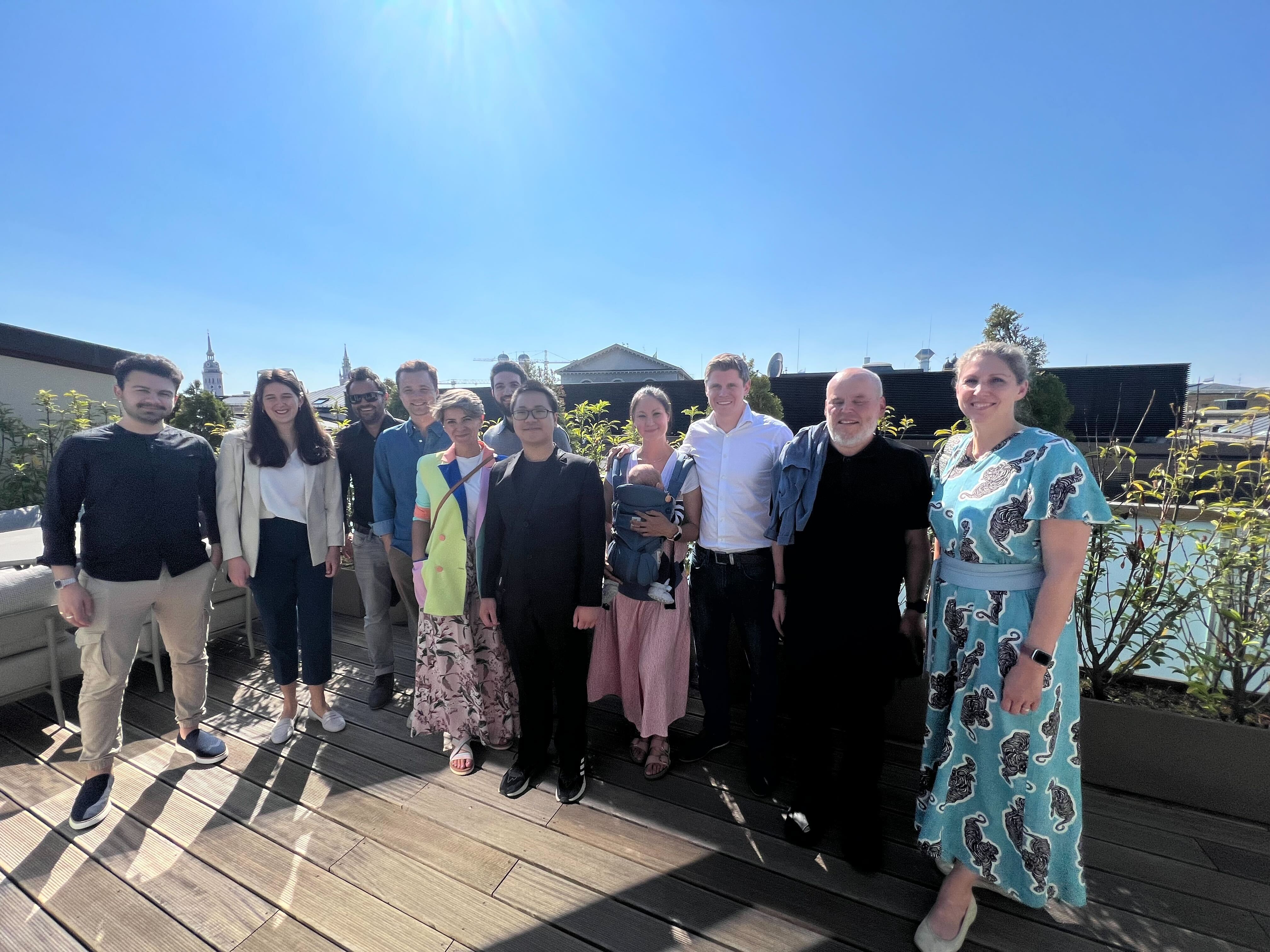 Your benefits
We prioritize the well-being and growth of our employees, offering a comprehensive suite of benefits designed to empower and support your professional journey.
We will provide you with a comprehensive tech package, including a powerful laptop, monitor, accessories and a smartphone (if required).
Since it's up to the inidividual to decide how they work the best, we will have dfferent tech packages that support your workflow:
At our company, we prioritize the well-being of our team members. We offer a range of benefits to support you in staying active and pursuing hobbies that allow you to decompress after a long day of work. We believe that taking care of yourself is important for maintaining a healthy work-life balance.
To support you in staying active and pursuing hobbies, we offer several packages of which you can choose one:
Worth around 50€ per month. We offer fitness packages such as:
Jobrad: We'll provide you with a Jobrad membership, so you can choose any kind of bike you want, be it an E-Bike, mountain bike or something else, to get to work or just use it for leisure.
Fitness Studio membership: We'll provide you with a membership to a local fitness studio near you, so you can get your daily workout in. 😎
Urban Sports Club: Like trying out new sports? Well provide you with a membership to the Urban Sports Club, so you can choose what your next workout will be.
Through our partners in the industry we provide you with a medical assistance package that can support you in:
Getting new glasses
Dental care
Physiotherapy
and more!
If you live in Germany, you will receive a Deutschland Ticket, which allows you to travel throughout the country using public transportation without any limits or restrictions.
Shpping voucher worth 50€ per month. We'll provide you with a shopping voucher, so you can buy whatever you want. Please note that we're legally required to only provide you with vouchers that can not be cashed out.
We support personal growth, so we will provide you with a training budget which you can use to attend conferences, workshops or other training events.
We want you to feel comfortable where you're working. Therefore, we will provide you with a dedicated workspace in either our office or a co-working space.
We believe that you should be able to work when you're most productive. Therefore, we will provide you with a flexible working hours model, allowing you to better plan out your day. We will have core working hours but outside of these, you can work as you prefer.
We follow a performance-based culture, meaning that at the end of the day, the only thing that matters is the results you deliver. 2
Join activities such as Hackathoons, sports activites and more to get to know your colleagues better and have fun together.
You will receive an individual bonus plan 3 based on your performance and the company's performance. We will also recognize your achievements and contributions to the company with a variety of rewards.
We offer generous vacation days, so you can take time off to recharge and spend time with your family and friends.
How we work
Our company was founded with a fully remote basis, and we have been working remotely from the very beginning. We firmly believe that remote work is the future and are committed to creating an environment that allows our team members to work from anywhere in the world.
To enable remote work, we will provide a comprehensive tech package including a powerful laptop, monitor, accessories, and a mobile phone worth approximately 2000€. 1
Although we are strong advocates of remote work, we have chosen to acquire office space at Regus in Munich, Germany. We believe that having a physical office space is essential for team building and collaboration, and we have already observed the benefits of having a physical office space.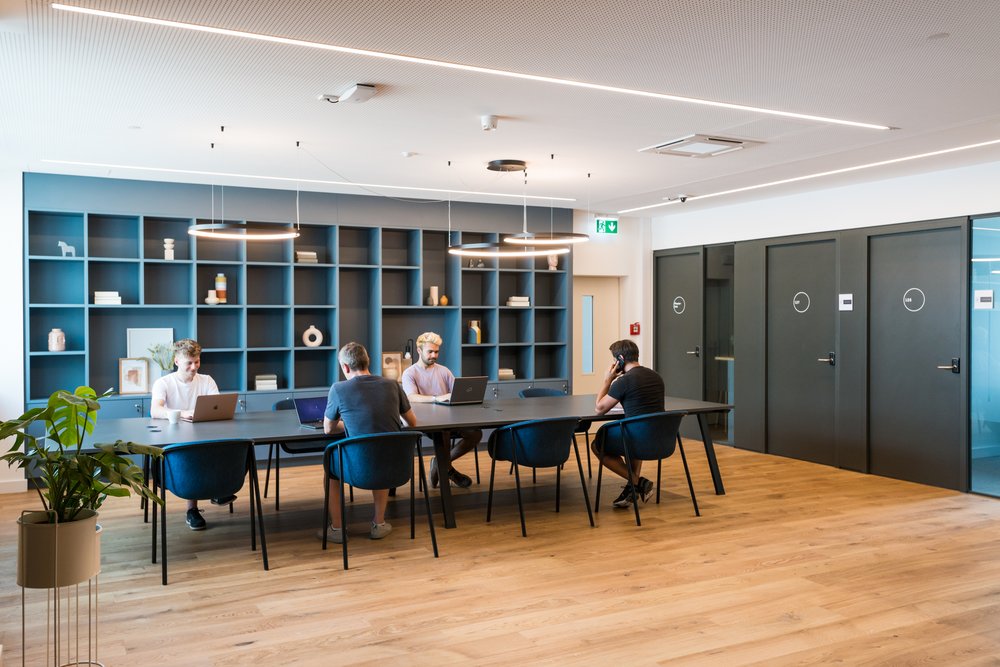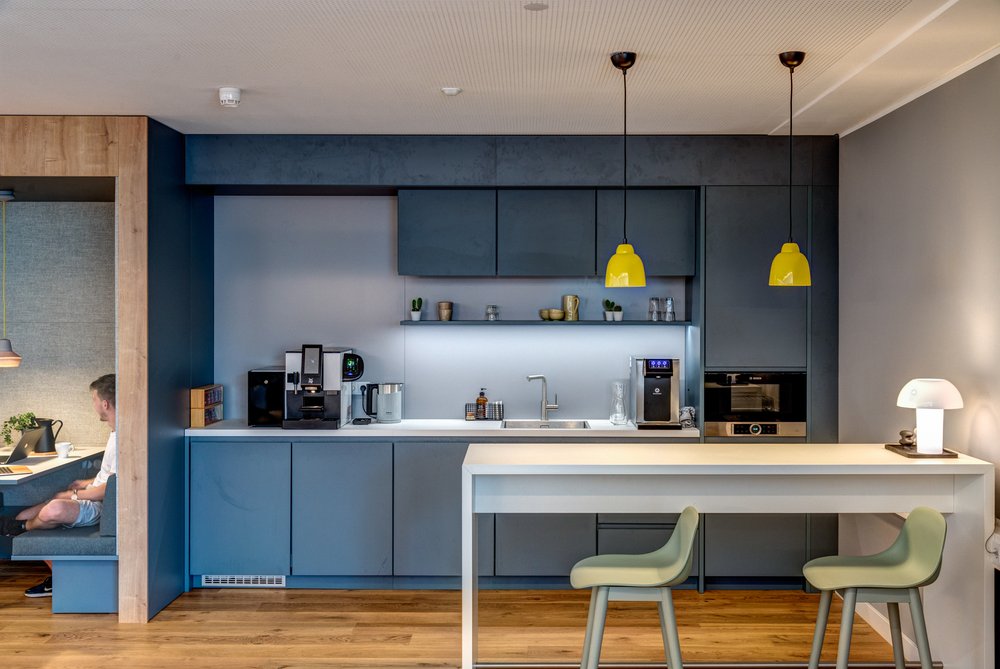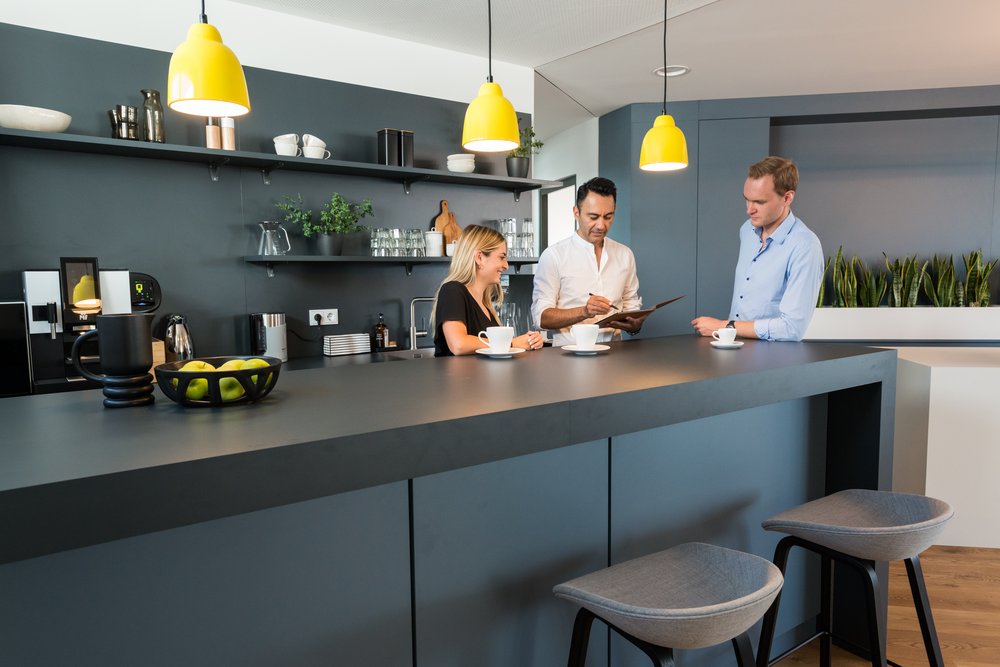 That's why we've chosen a hybrid approach for our team members working in Munich, where they have the flexibility to work from home or from the office. We will provide a Regus membership, giving you access to office spaces 24/7.
Regus is a global provider of flexible workspace solutions with over 3,000 locations in more than 100 countries. This means that even if you work remotely, we can provide you with a workspace in any city in the world should you require one.
Referrals
We value the contribution of each and every team member, and we're committed to creating a work environment where everyone can thrive. That's why we're excited to announce a special deal for our career page: for every successful hire that has completed their probation period, we're offering a generous bonus progam.
In addition, we want to encourage you to refer talented individuals who can contribute to our growth and success. That's why we're also offering a referral bonus of 300€ for any employee who refers a friend or colleague that becomes a successful hire. This is a great opportunity existing team members to benefit from our exciting growth opportunities and to be rewarded for their contributions. We believe that by working together, we can achieve even greater success and make a lasting impact in the hotel revenue management software industry.
If you're interested in referring a friend or colleague, please let us know, and provide us with the following information:
Candidate name
Candidate contact details such as email address and phone number
How you know the candidate
Once we've received your referral, we'll contact them and let them know that you've referred them. If they're successful in their application and probation period, we'll send you a 300€ bonus as a token of our appreciation for your contribution.
We'll discuss the details of the bonus payment with you once they have completed their probation period.